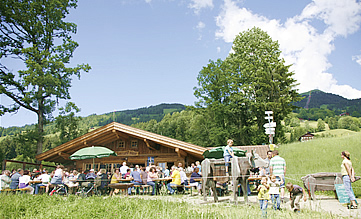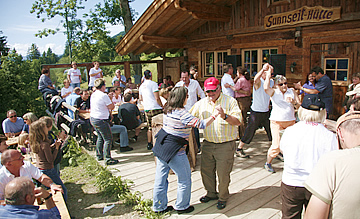 Hiking pleasure or mountain biking experience in a magnificent mountain landscape with beautiful views and the sunshine - now a comfortable rest and refreshments in the Sunnseit hut!
The part of it!
The hosts will gladly serve you a hearty snack and something refreshing to strengthen.
On foot or by car the Sunnseit hut is easy to reach and also a worthwhile destination for an afternoon coffee and cake or a glass of fine wine in the countryside. Enjoy on this wonderfully sunny place long-distance views of the mountains and relax!
But the Sunnseit hut can do even more!
• Alfred, Helmut and team serve good food & drinks by a small, fine card
• comfortable and above all, having fun, you can sit here together and celebrate festivals of all kinds
Sunnseit brings fun into the hut and sun in your heart